2022 Mercedes Benz C Class Luxury Car

Learn About the 2022 Mercedes-Benz C-Class in the Little Silver Area
From the moment you first set your eyes upon the 2022 Mercedes-Benz C-Class, you are immediately taken aback by its sleek design, dynamic wheels, and all LED headlight outlay. You will feel as though you have been transported to the future sitting behind you. The fully digital instrument cluster and the 11.9-inch central display is customizable to fit your visual aesthetic.
The 2022 Mercedes-Benz delivers a progressive nature that sets a new standard for a luxury car from interior technology to performance. In addition, it points the way to a bold new future for a brand that leads the way in innovation.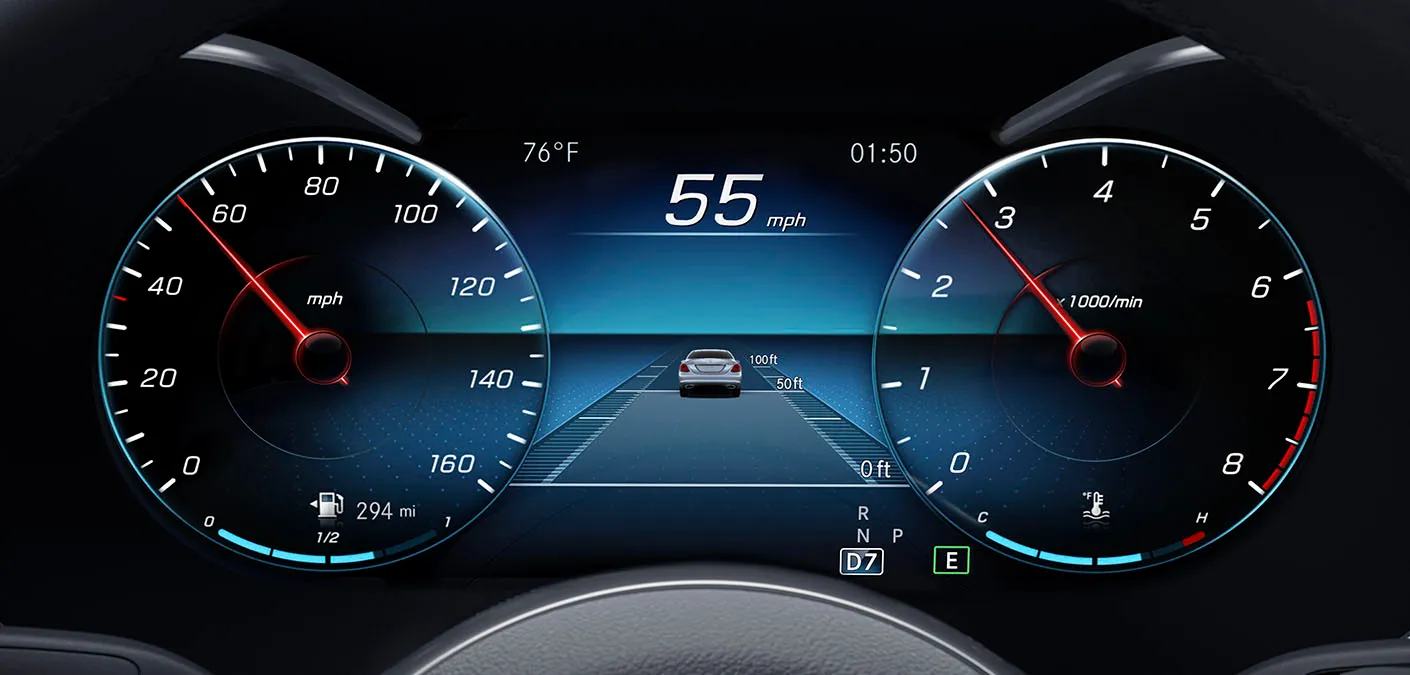 Performance
Regarding performance, the future is now for the 2022 Mercedes-Benz C-Class. The standard powertrain is a 2.0-liter turbocharged four-cylinder engine developing 255 horsepower and 295-pound feet of torque. In addition to the powertrain, the new Mercedes C-Class offers an integrated started-generator with a 48-volt onboard electrical system.
Through Mercedes research with the Mercedes-AMG® Formula One team, the new C-Class features an EQ boost. The system allows you to let off the throttle while the system harvests energy. The stored energy be converted to an extra boost.
From Holmdel to Toms River, the EQ Boost delivers an additional 20 horsepower and 148 pound-feet of torque. This allows the new Mercedes C-Class to go from zero to 60 miles per in just under six seconds.
Before you set off on your journey, you can set the tone for the drive with Dynamic Select drive modes to make every drive your own.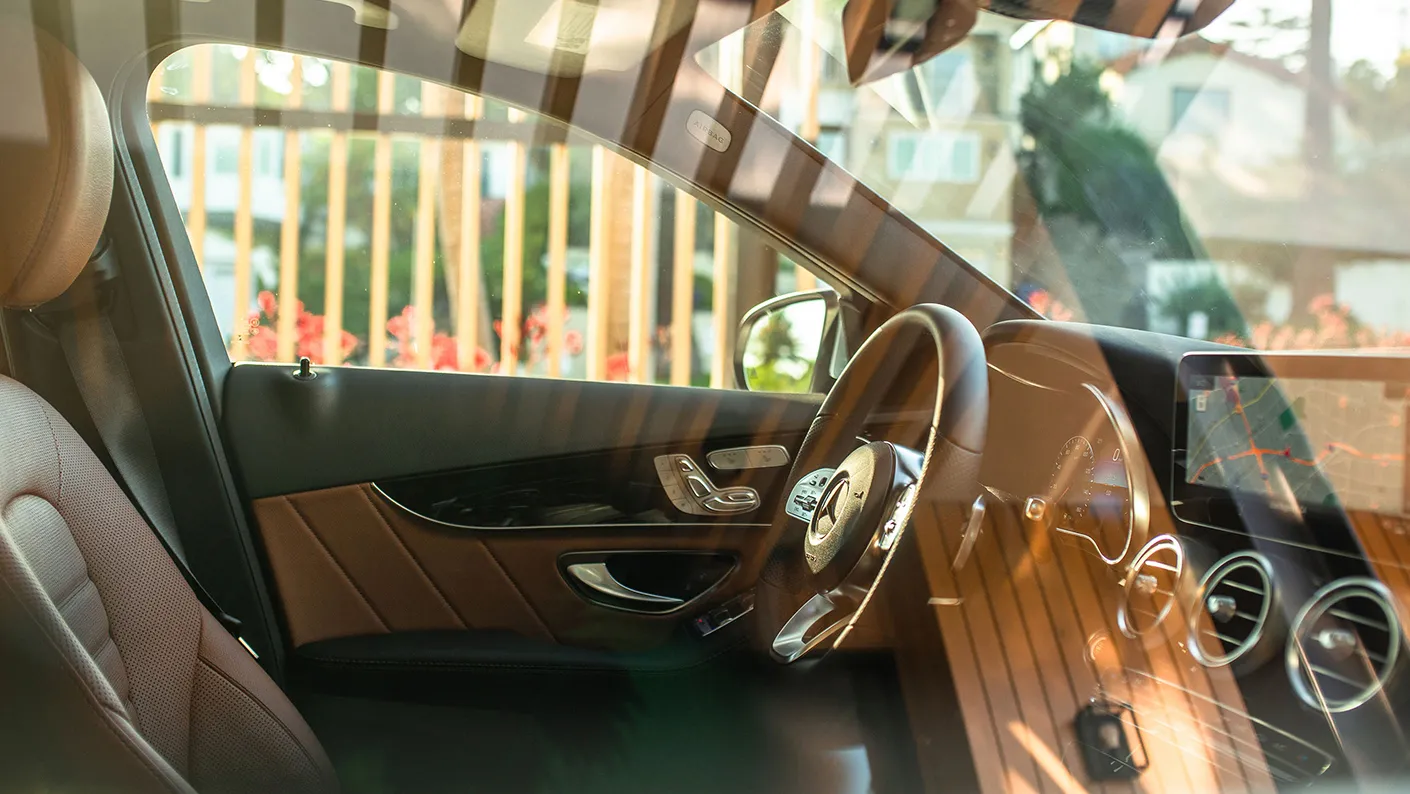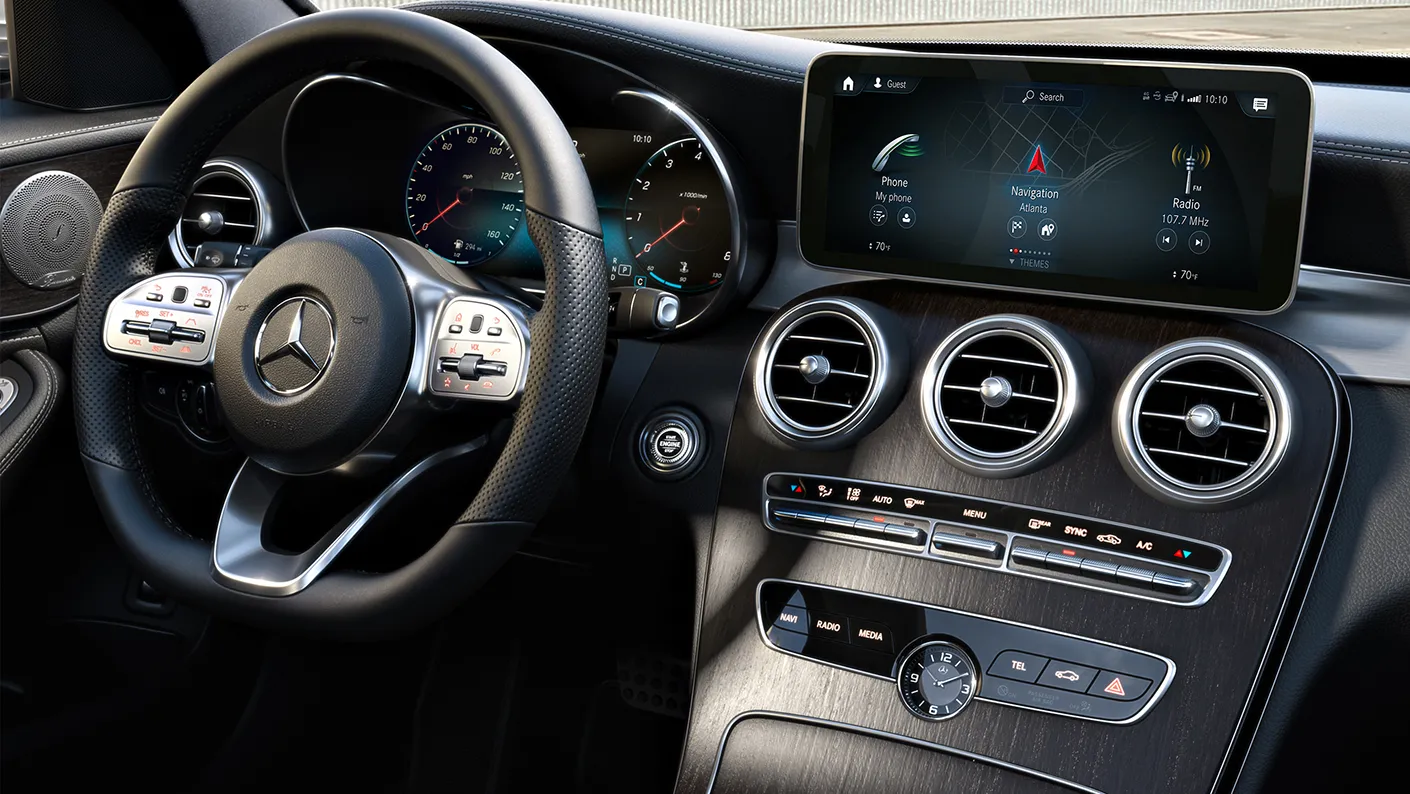 Technology
Regarding technology, the 2022 Mercedes-Benz C-Class offers state-of-the-art technology with many of its features. Behind the wheel, drivers can take advantage of the intuitive Mercedes-Benz User Experience (MBUX). With it, you can gain access to the vehicle's many inter systems, including vehicle functions and connectivity features, all while using your voice.
In addition, the 2022 Mercedes-Benz Class offers wireless smartphone integration with both Apple CarPlay® and Android Auto® integration. With this integration, Wall Township drivers can enjoy their favorite music and podcast during the daily drive and on a road trip. In addition, the built-in Mercedes-Benz navigation points the way with turn-by-turn navigation.
Moreover, the 2022 Mercedes-Benz C-Class features biometric authentication with a fingerprint sensor. The biometric features allow the new C-Class to connect directly to you. Thus, from the moment you start driving the new Mercedes-Benz C-Class, you are given a truly unique experience.
Moreover, drivers can set the mood of the new Mercedes-Benz C-Class with ambient lighting and dual-zone air conditioning. Plus, you can add a fragrance to the interior cabin with six available interior programs.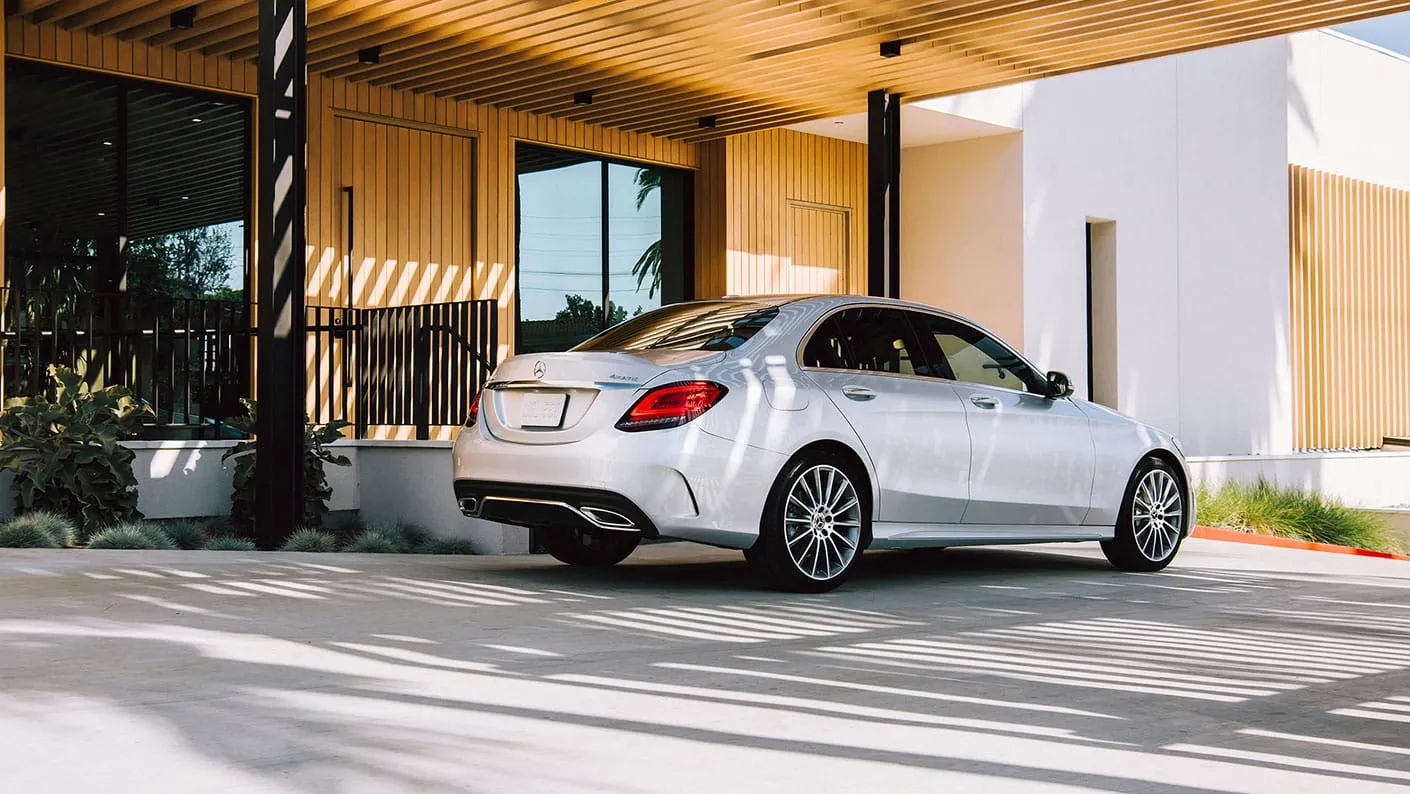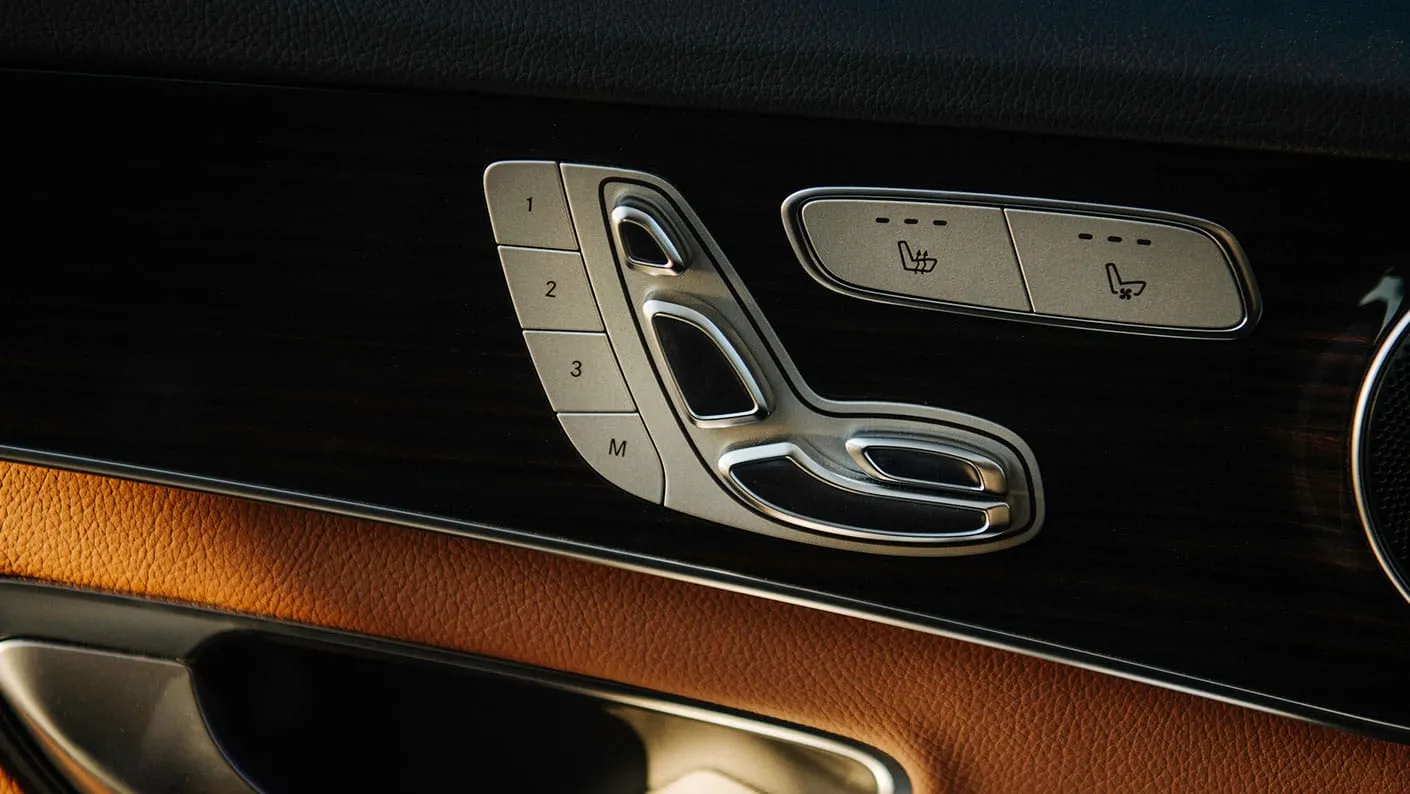 Safety Features
Along with performance, the 2022 Mercedes-Benz C-Class offers a wealth of safety features to keep both you and your passengers safe. These standard safety features include Mercedes Pre-Safe systems that insulate you when a collision is imminent. Further, Active Brake and Blind Spot Assist keeps you apprised of vehicles and hazards around you.
Along with the standard safety features, the 2022 Mercedes-Benz C-Class features several available safety technologies. Among these available features include Active Steering Assist along with Active Lane Keeping Assist.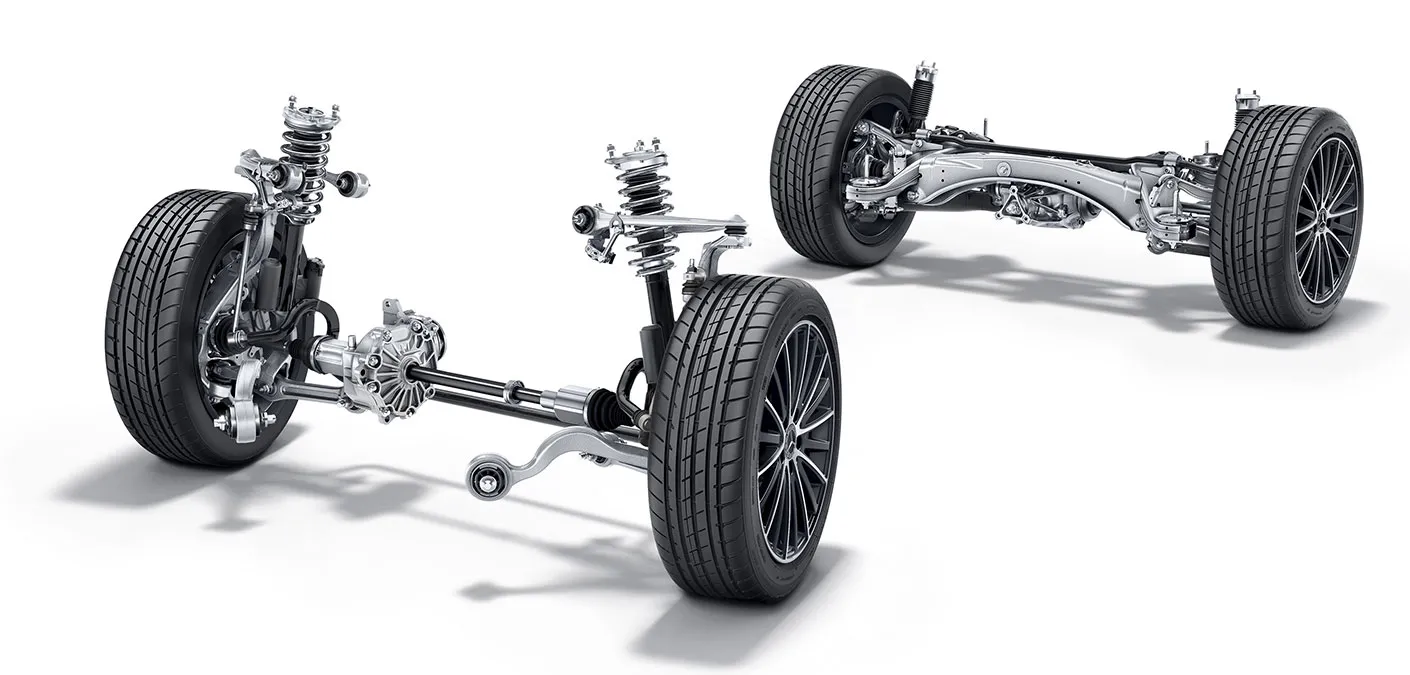 Mercedes Benz Invented the multilink suspension to optimize agaility and refinement.


Trim Levels
For 2022, the Mercedes C Class offers three trim levels. They consist of;
Premium Trim: MBUX with Biometric Fingerprint Scanner, Wireless Smartphone Integration, Heated Front Seats, Ambient Lighting, Dynamic Select
Exclusive Trim: Surround View System with 360-Degree Camera, Inductive Wireless Charging, Burmester 3D Surround Sound System
Pinnacle Trim: Mercedes-Benz Navigation, MBUX Augmented Video, Dashcam (Available), Digital Light Intelligent Lighting System (Available)
Contact Us Today to Find Out More
For more luxury car research, don't hesitate to contact Contemporary Motor Cars for more information about the 2022 Mercedes-Benz C-Class. Our dealership welcomes the opportunity to chat with you about Mercedes reviews and Mercedes lease options. We are dedicated to sustainability and plan for more electric initiatives in the future.
Contemporary Motor Cars proudly serve shoppers around "The Shore." We look forward to working with you soon.
Contact Us About Mercedes S-Class Sedans
* Indicates a required field