2023 Mercedes Benz EQS All-Electric Luxury Car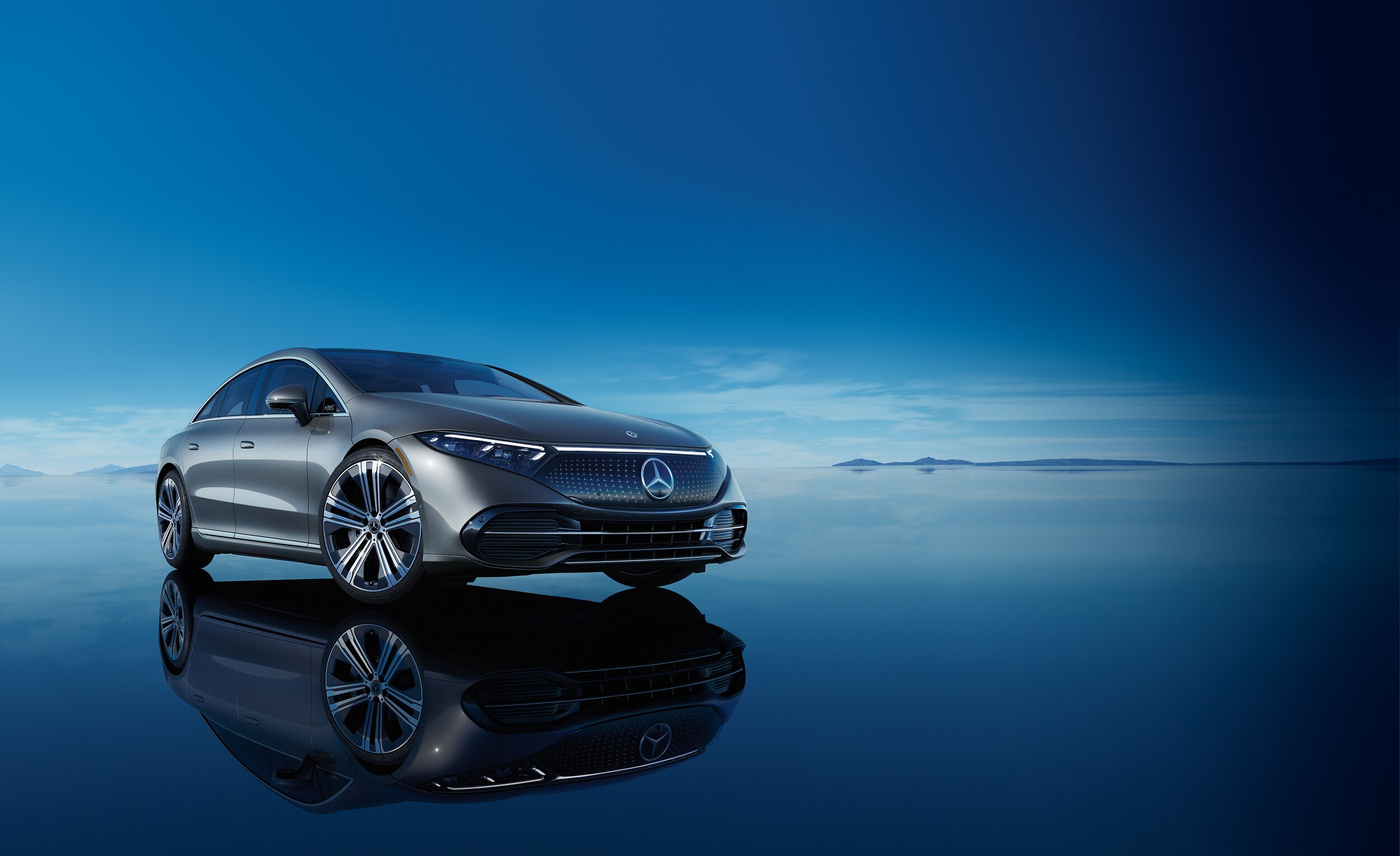 Enjoy Electrified Luxury on The Shore with a Mercedes EQS in Little Silver
At Contemporary Motor Cars, we're committed to a greener future both at home and around the world. It's why we've invested in solar power for our facilities and more sustainable practices in our service center. And it's also why we're excited to show off the Mercedes EQS at our dealership near Tom's River.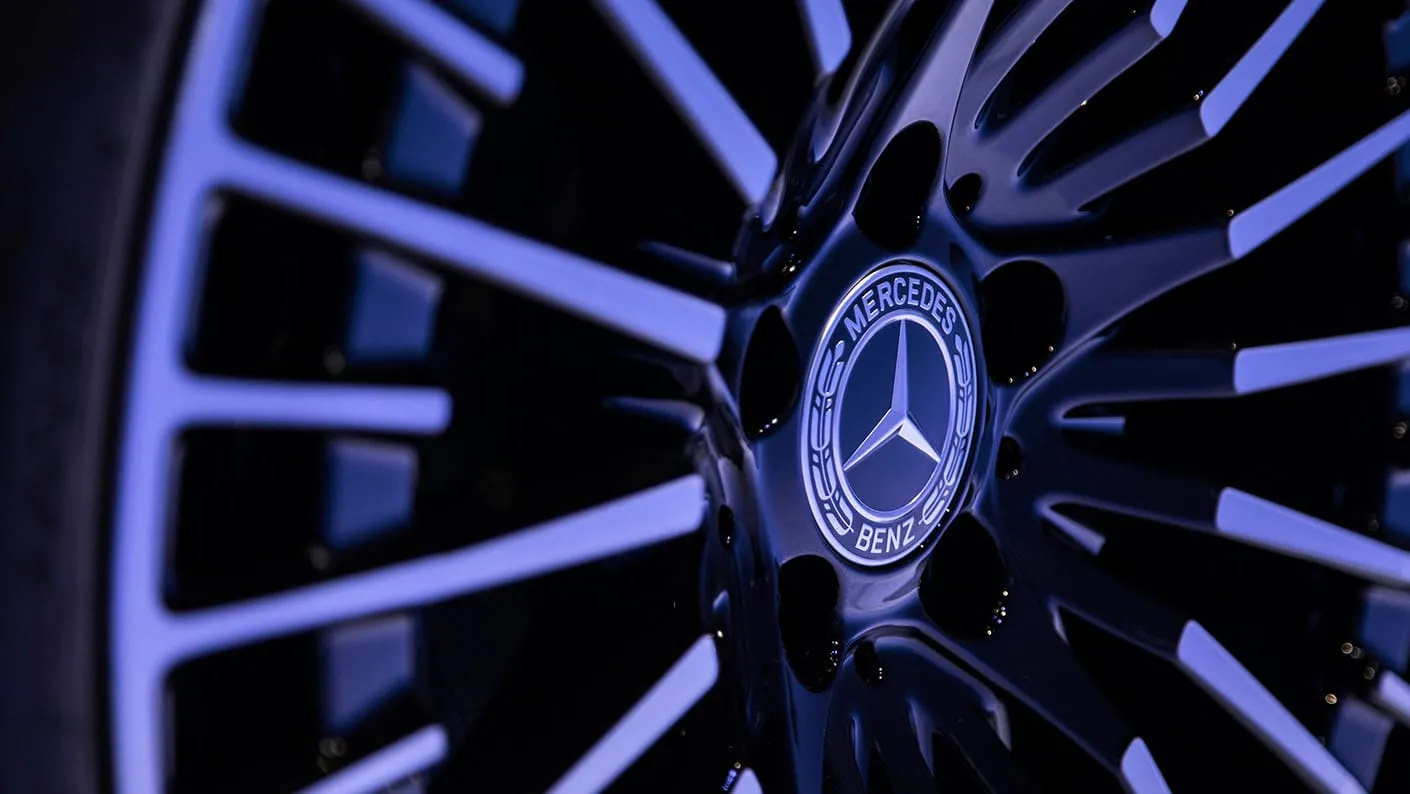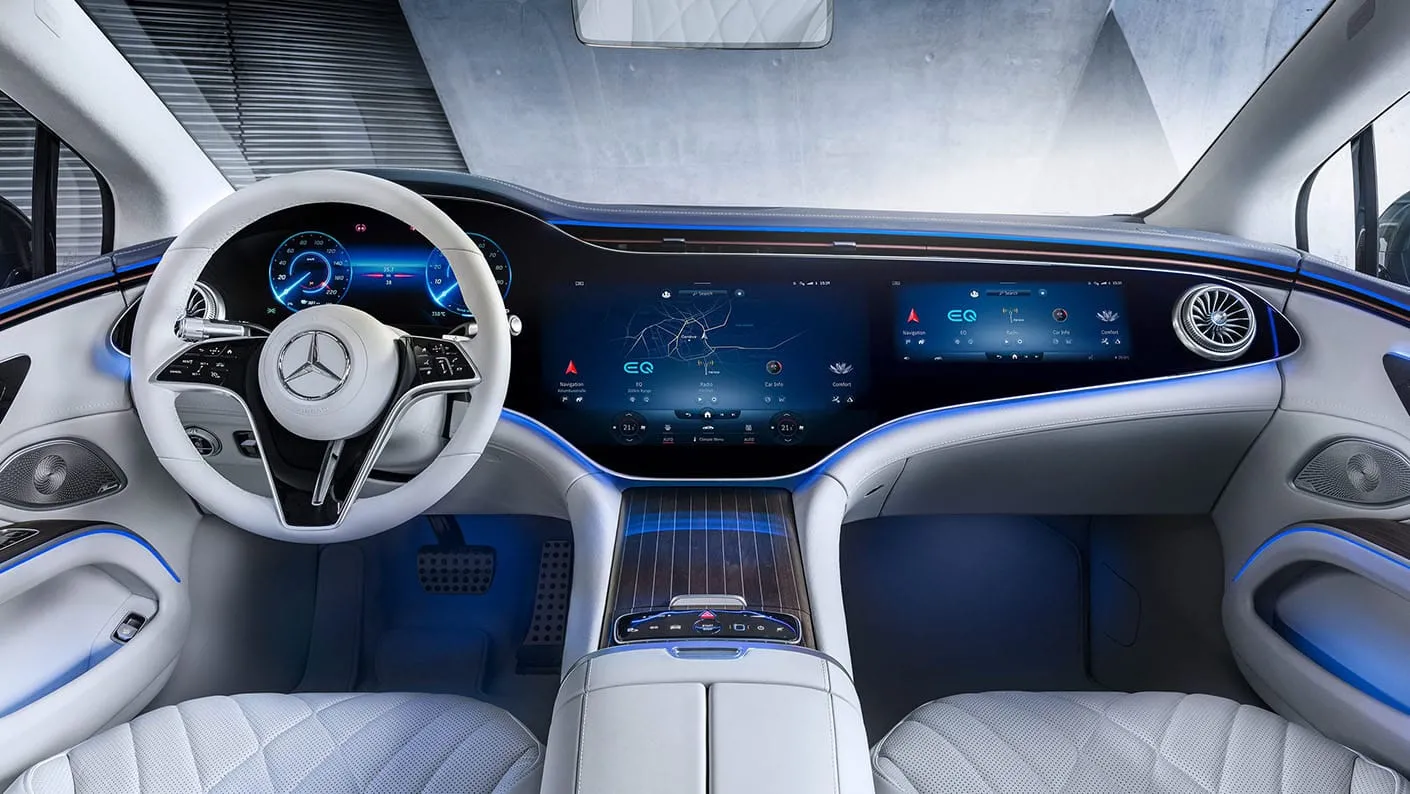 Mercedes EQS Performance, Charging, and Range Capabilities
By taking home a new Mercedes EQS from our Little Silver dealership, you're getting much more than a shiny piece of tech to put in your driveway. Like everything else it does, Mercedes-Benz has done a ton of homework to make sure that this EV matches their high brand standards for luxury, design, and usability.
There are several performance options to choose from when setting up your Mercedes EQS, but even the base model is dressed to impress. The EQS 450+ churns out 329 horsepower and 406 pound-feet of torque from a single electric motor mounted on the rear axle. In the middle of the lineup is the EQS 450 4MATIC® which adds all-wheel drive and offers 355 horsepower and a staggering 590 pound-feet of torque.
Jumping into the EQS 580 4MATIC® not only gives you all-wheel drive, but boosts performance to 516 horsepower and 611 pound-feet of torque. That's quick enough to take you from zero to 60 mph in just under four seconds.
Charging your Mercedes EQS is a breeze on a public fast charger, where you can zip to 80 percent battery capacity in as little as 30 minutes. Overnight charging will get you from 10 to 100 percent capacity with an at-home Level 2 system, so you can start every day with full range.
Speaking of range, the base EQS 450+ can take you up to 350 miles from a fully battery, while the top-spec 580 loses just 10 miles of run time when fully charged. Part of that impressive range comes down to the odd shape of the EQS. Aerodynamic engineering played a big role in the styling, but it's also what makes this luxurious Mercedes EV so easy to enjoy without range anxiety.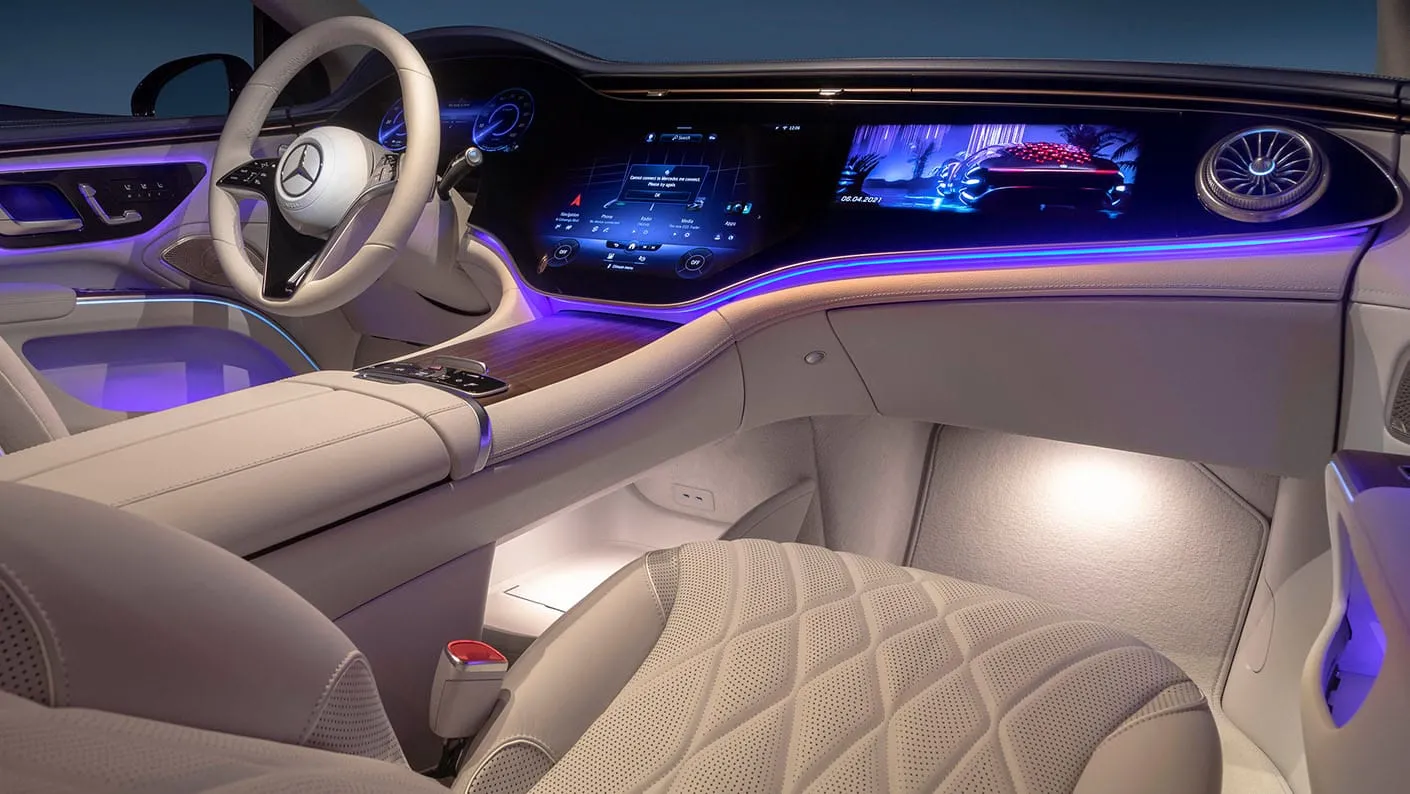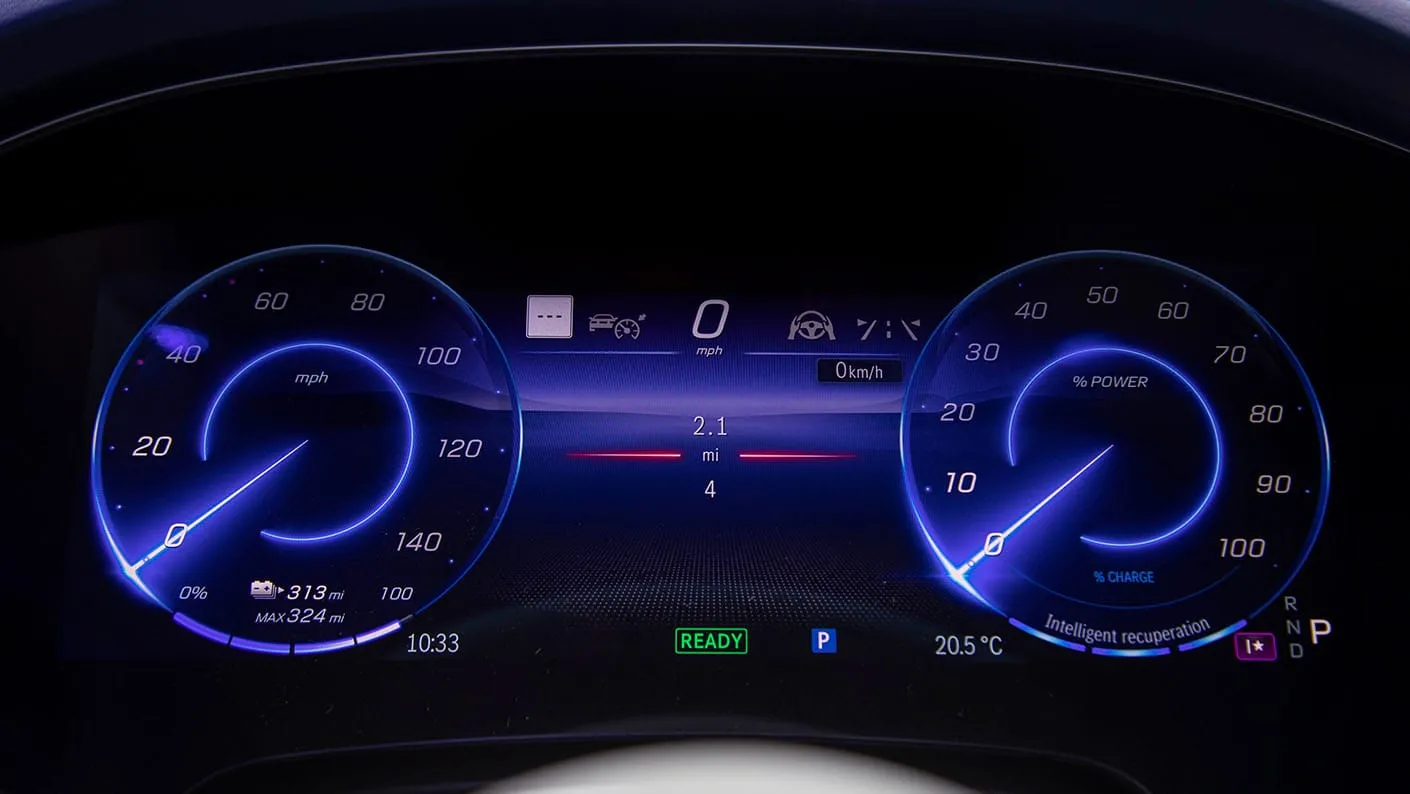 Premium Technology
Take a seat inside the 2023 Mercedes EQS and you'll be greeted by a wealth of technology. The entire dash is a digital display, and while the controls on the passenger side are strictly meant for them, it also allows them to more easily control their own climate settings and media options without reaching into the center.
That center screen features a built-in navigation system with charge point indicators so you'll know where you can plug in, even if you're well beyond the Tom's River city limits. And with an intelligent range monitor, changing traffic, terrain, and weather will all be accounted for as the system recommends charge stops along your route.
High-Class Luxury
Underneath the sweeping lines, the EQS is a Mercedes-Benz S-Class. That means you get the top-spec luxury touches, including heated and ventilated seats, a power-sliding moonroof, and 14-way power adjustability for both front seats. Even the rear seats get heating and vents, while four-zone automatic climate control puts everyone in control of their own comfort.
Driver Assistance Features
The 2023 Mercedes EQS offers semi-autonomous driving on clearly marked roads and highways. And when you aren't on a hands-free driving route, intelligent cruise control and lane keep assist still help maintain safety along the way.
Visit Our Dealership Today!
Make the drive from Wall Township to Little Silver and see all that the 2023 Mercedes EQS electric luxury sedan has to offer today!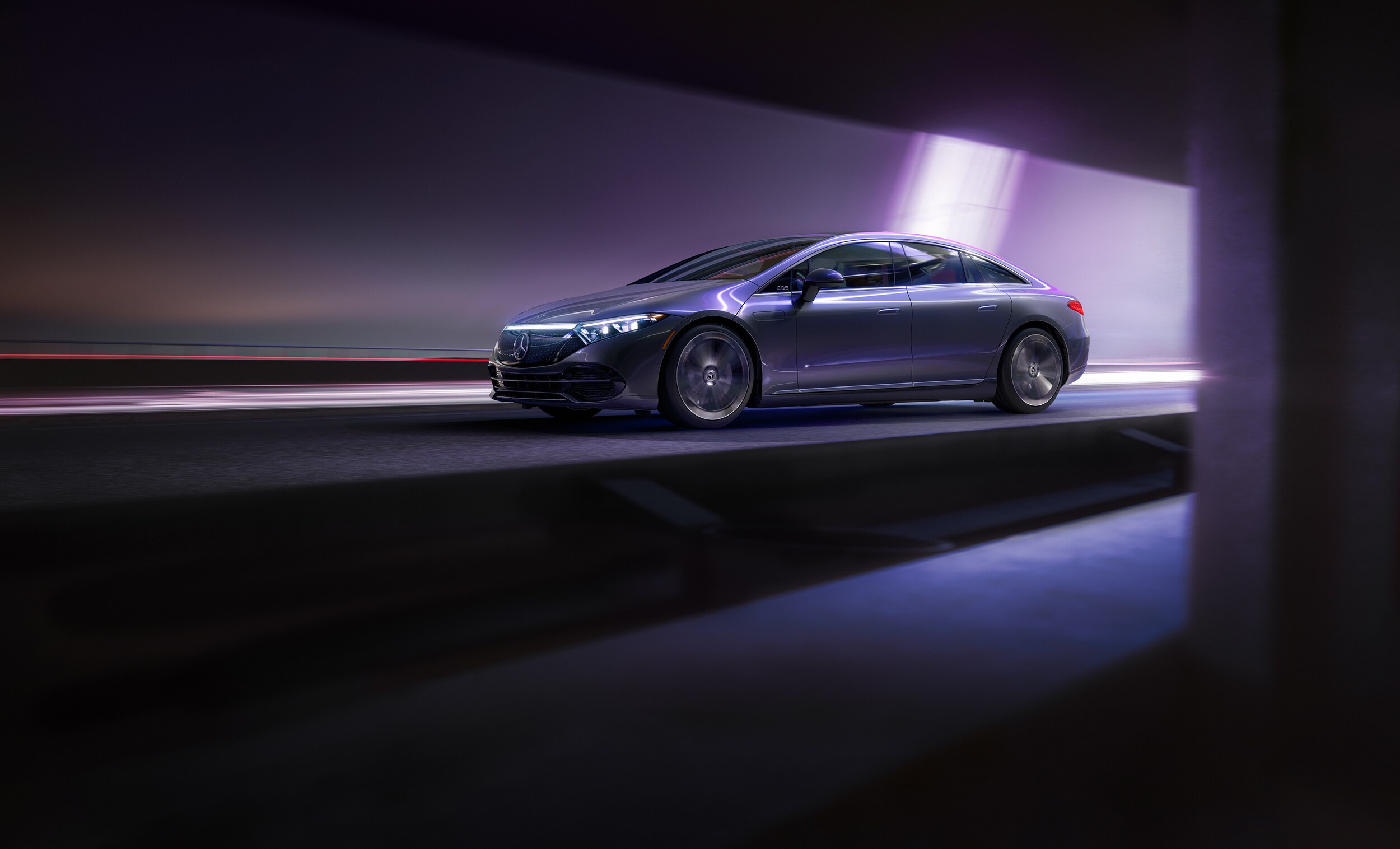 Reach Out to Learn More About the EQS
* Indicates a required field