Mercedes Benz S-Class Luxury Cars

Discover the 2021 Mercedes-Benz S-Class Luxury Cars at Contemporary Motor Cars on The Shore
The new Mercedes-Benz S-Class is more focused than ever on luxurious driving and passenger comfort. It embodies the Mercedes-Benz glamour blended with expert engineering that defines the auto industry's luxury car sector. The S-Class excites the senses with an abundance of safety, comfort, and technology features, and intuitively responds to both drivers and passengers.
Modern technology in the S-Class is the star of Mercedes-Benz and a triumphant statement. The Editors' Choice winner has several distinguished features, a deluxe interior, high-tech safety equipment, and incredible next-generation features. Notable highlights include a 3D gauge cluster, an enormous OLED touchscreen, improved flexibility with RWD, and a dynamic air suspension resulting in smooth handling and ensures passenger safety. The turbocharged powertrains and standard AWD allows the S-Class to swiftly transport you to your destination with ease.
Mercedes-Benz S-Class Models and Updates
The 2021 S-Class sedan ushers in an all-new generation. It improves the previous model with more panache, luxury, space, and technology. The future 2022 Maybach S-Class is expected to launch later this year. Despite Mercedes-Benz announcing will not update the S-Class coupe and cabriolet for 2021, the 2020 models are carried over and available for 2021.
The luxurious 2021 Mercedes-Benz S-Class offers three body styles four models, with an upcoming 2022 Maybach offered as sedan. Choose between eleven paint colors, eight upholstery colors, and six accent trims, creating countless configurations allowing you personalized your new S-Class to match your precise specifications:
S-Class Sedan models
S 500, AMG S 63, AMG S 65, S 560e Plugin Hybrid, and the future 2022 Maybach S 580
S-Class Coupe models
AMG S 63, AMG S 65, S 560, and S 560
S-Class Cabriolet models
AMG S 63, AMG S 65, and S 560
PRE-ORDER YOUR 2022 S-CLASS MODEL TODAY!
You can check out our 2021 S-Class models on the link above, but most are already spoken for. The best way to get your hands on a new Mercedes S-Class sedan is to pre-order. Fill out the form below to get started.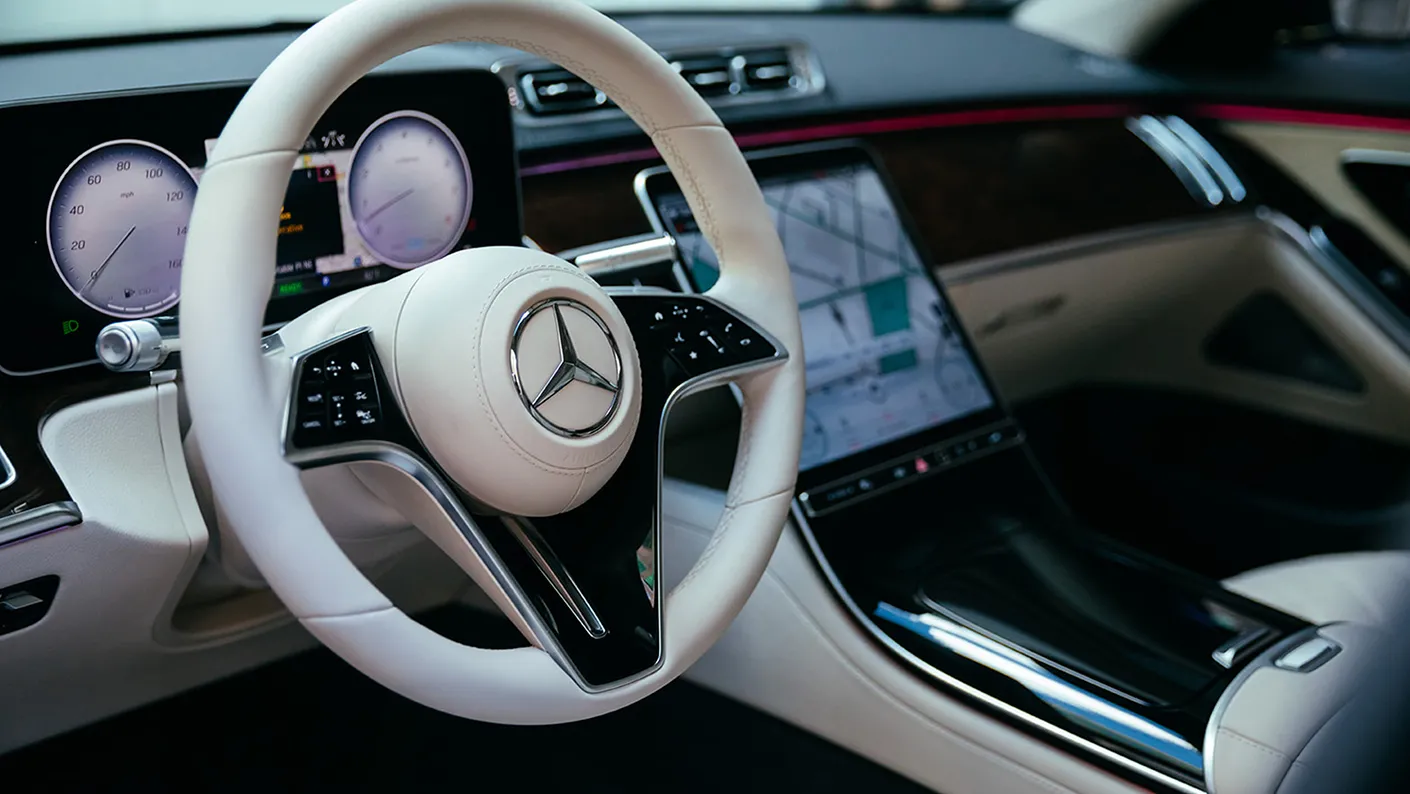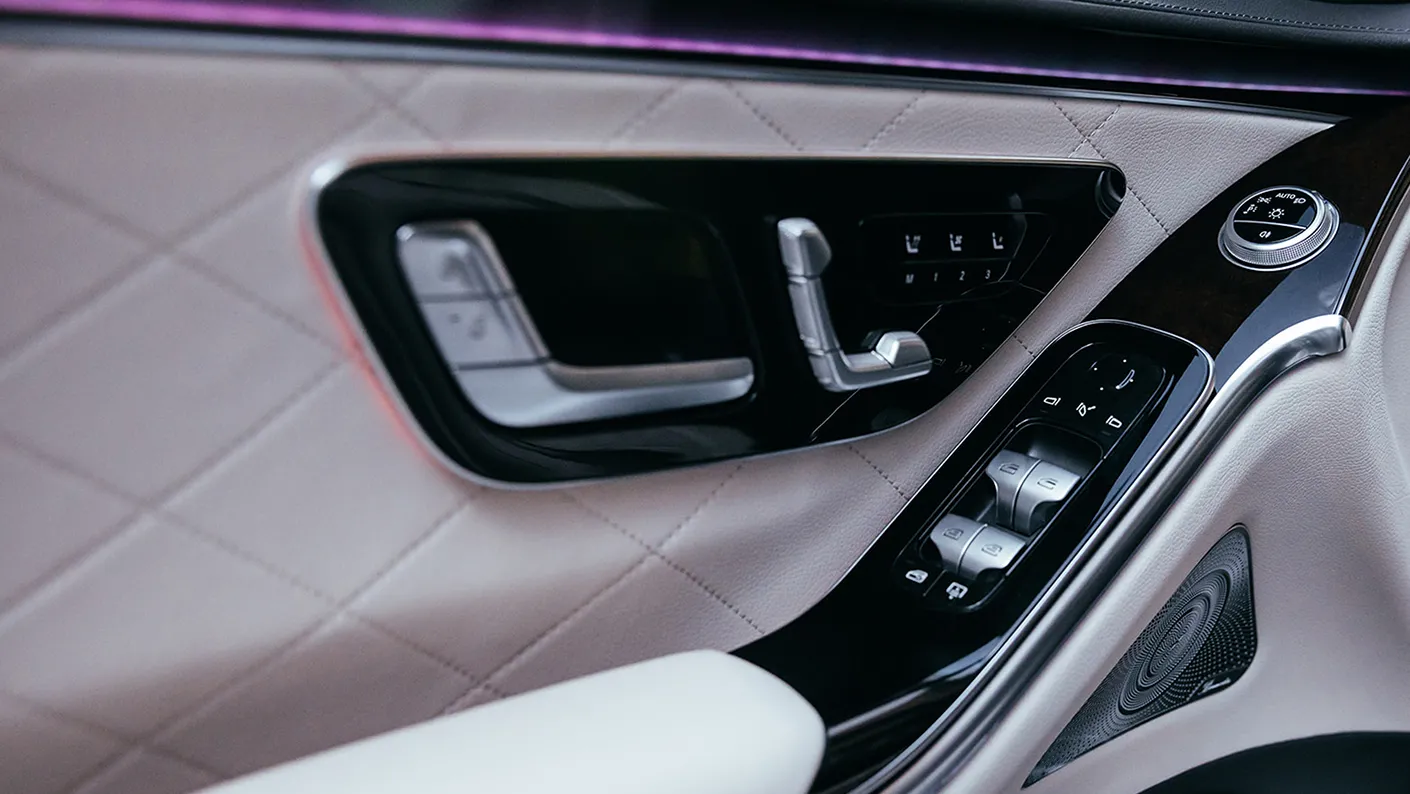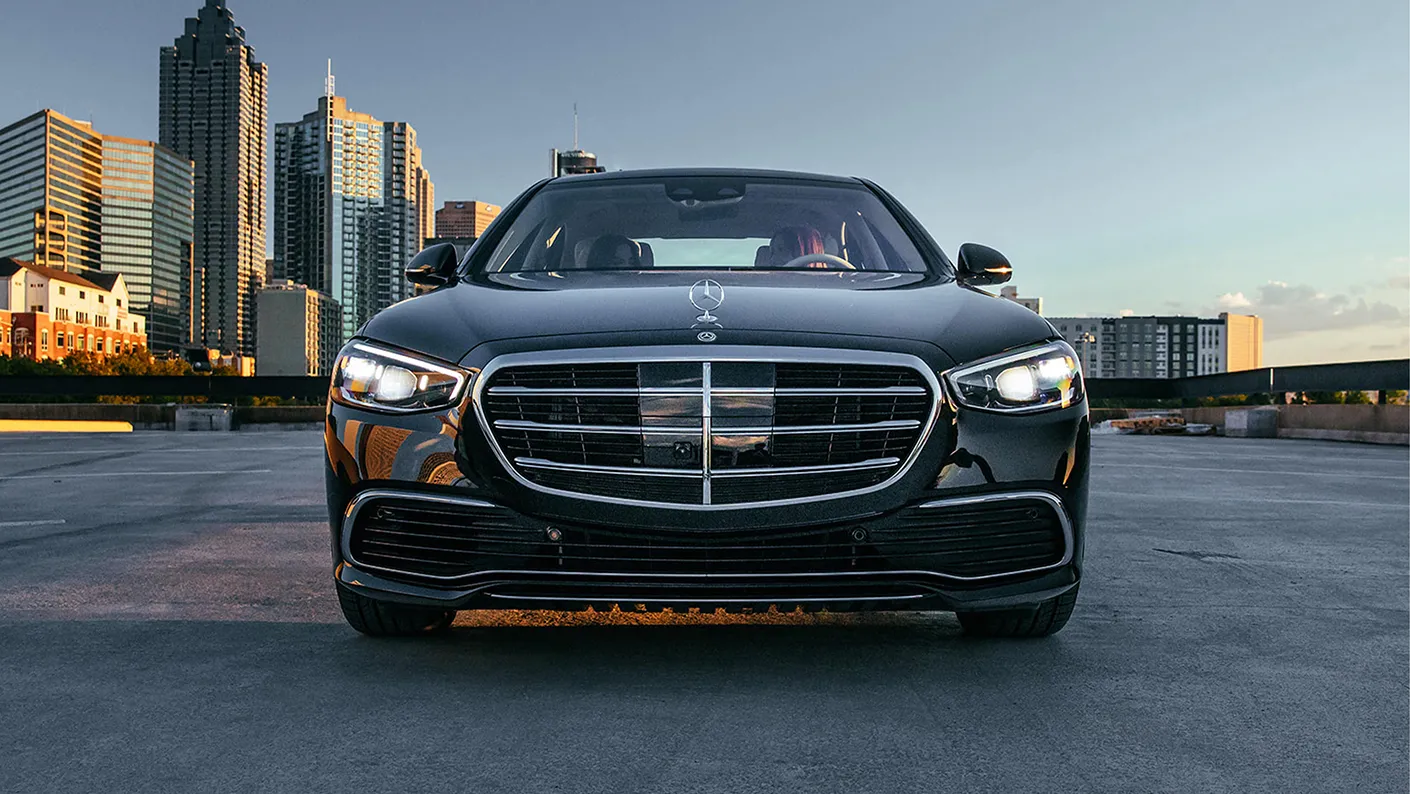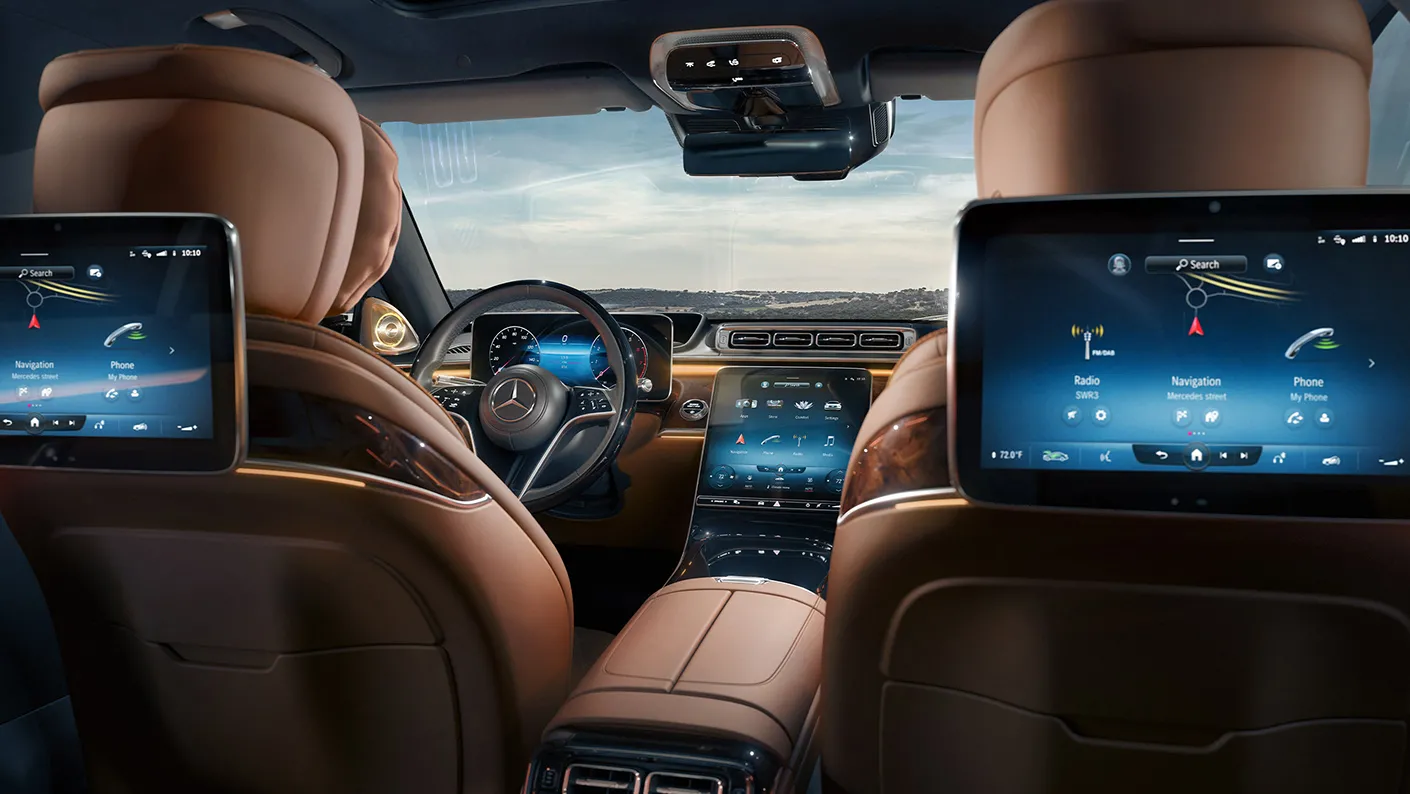 Performance
The S-Class sedan offers a 429-horsepower turbocharged 3.0-liter inline-six-cylinder engine on the Mercedes-Benz S 500, or a 496-horsepower twin-turbo 4.0-liter V-8 on the S 580. These powertrains are equally enhanced with a 48-volt hybrid system-EQ Boost-combined with a nine-speed automatic transmission and 4Matic AWD.
The S 560 coupe and convertible are powered by a twin-turbo 4.0-liter V-8 engine delivering 463-horsepower. All models ride on an E-Active Body Control air suspension featuring a "curve" function" and gently leans into curves for smooth and stable cornering. AWD is also available to further enhance the full-size Mercedes-Benz car for remarkably relaxed maneuvering.
Luxury Interior and Cargo Space
Wall Township luxury car drivers who love having the latest technology, will get excited with the available display screen options which features up to five intelligently placed panels and a massive touchscreen in the center. There's a 12.3-inch digital gauge cluster display integrated with other technology creating a multi-dimension effect.
The improved head-up display shows navigation directions in real time to more help the driver stay focused on the road. Mercedes-Benz continues to live up to its high-quality standards with upscale materials and finished details which creates a chauffeur-style experience for all passengers.
Rear-seats provide passengers with more head and legroom, and can be upgraded with optional power-adjustable, heated, and massing seats. In addition to the ultra-comfortable rear seats, passengers in back will enjoy their ride with entertainment systems which adds two 11.6-inch screens to the back of the front seats.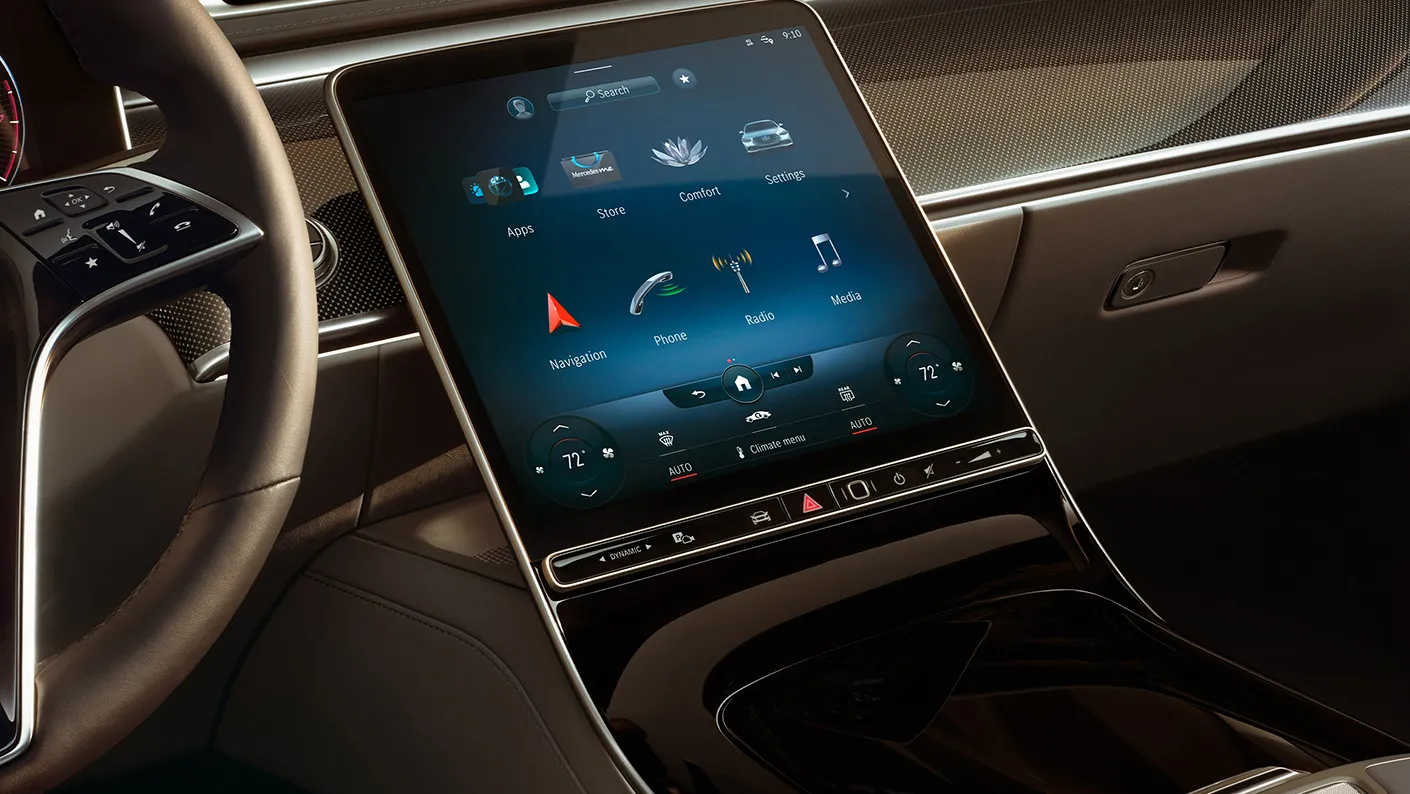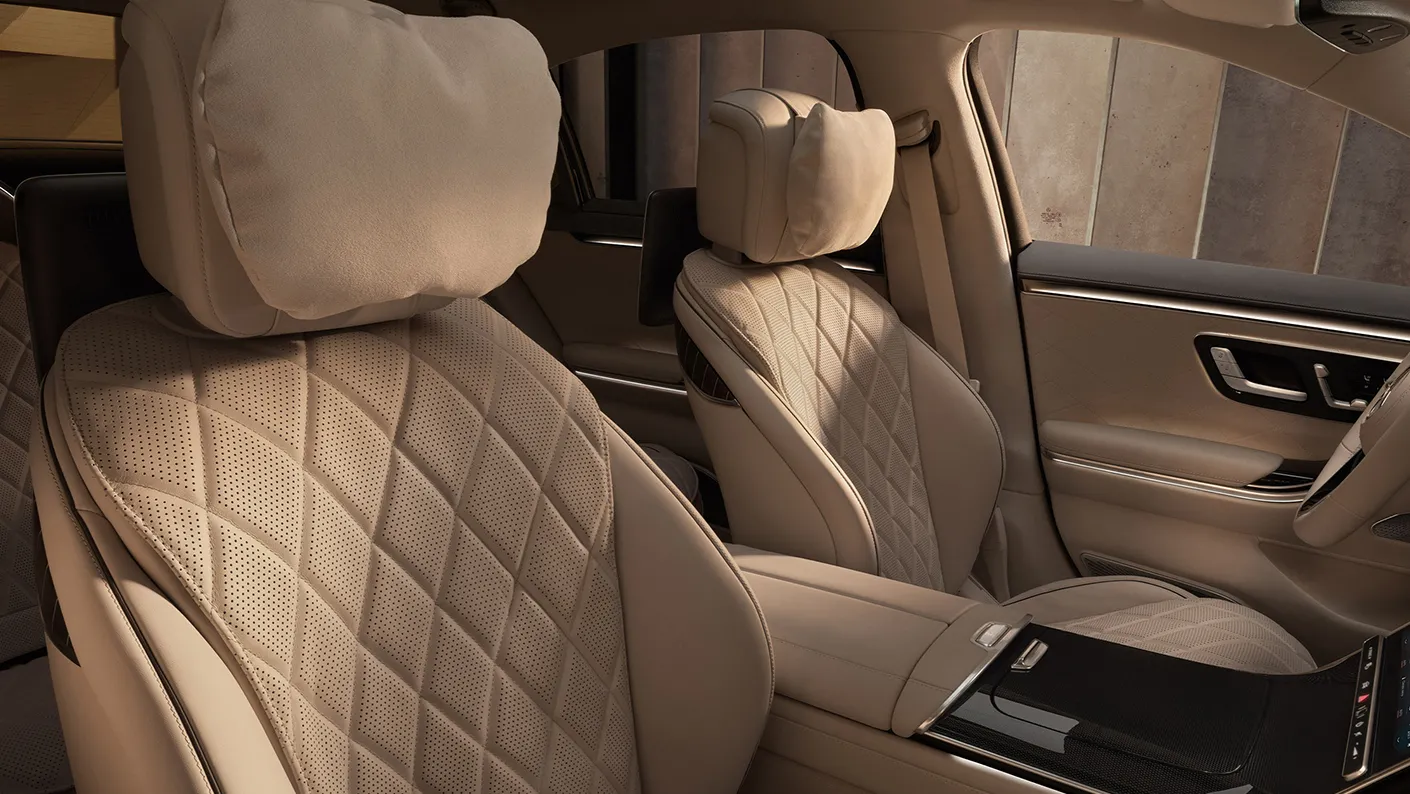 Entertainment Technology
Infotainment systems are an ever-present feature in luxury cars, and Mercedes-Benz delivers with the latest interface. S-Class sedans feature a center stack led by a 12.8-inch OLED touchscreen with an enriched version of the MBUX software with improved voice-command, face recognition, and fingerprint identification. Wireless Apple CarPlay and Android Auto integration is standard, as well as a wireless charging pad. A Burmester 3D sound system is standard or the optional Burmester 4D stereo, as well.
Safety Features and Options
There is an array of safety features standard with S-Class models such as self-parking, -seat airbags, and collision detection mitigation to protect all passengers. The active suspension raises the car to help prevent severe damage in the event of a collision. Other standard safety features include:
Forward-collision warning
Automated emergency braking
Lane-departure warning and lane-keeping assist
Adaptive cruise control
Order, Test Drive, and Finance a New Mercedes-Benz S-Class Model in Little Silver
The Mercedes-Benz S-Class is a spectacular choice for luxury car drivers on The Shore plan who'd plan on lease or financing their next car. Let the Contemporary Motor Cars sales team help you search for the perfect model and answer your questions about available models and options. We proudly serve drivers from Holmdel to Toms River and are committed to sustainability with plans for initiatives, including solar and electric.
You're invited to visit our showroom and experience the Mercedes-Benz S-Class in an exhilarating test drive.
Contact Us About Mercedes S-Class Sedans
Contemporary Motor Cars

100 Oceanport Avenue
Little Silver, NJ 07739