Mercedes SL Roadster Wall Township Toms River NJ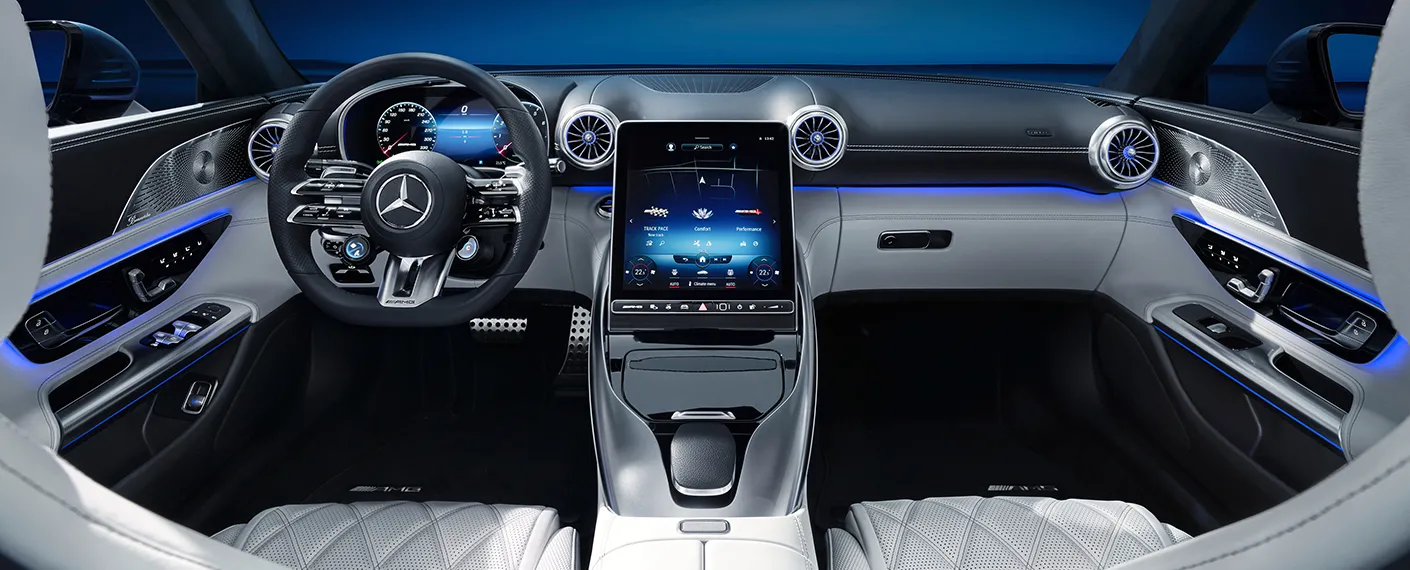 The New Mercedes-Benz SL Roadster in Little Silver
This vehicle was made for you. The luxury sports car enthusiasts in Toms River. The performance vehicle mavens in Holmdel. Everything you'd want in a luxury performance vehicle is inside of your 2022 Mercedes-Benz SL Roadster. It's time for you to enjoy your trips from Toms River to Little Silver a little bit more. And, this time, we're sure you won't have to convince your spouse to agree on the purchase. The Mercedes-Benz SL will do all the talking.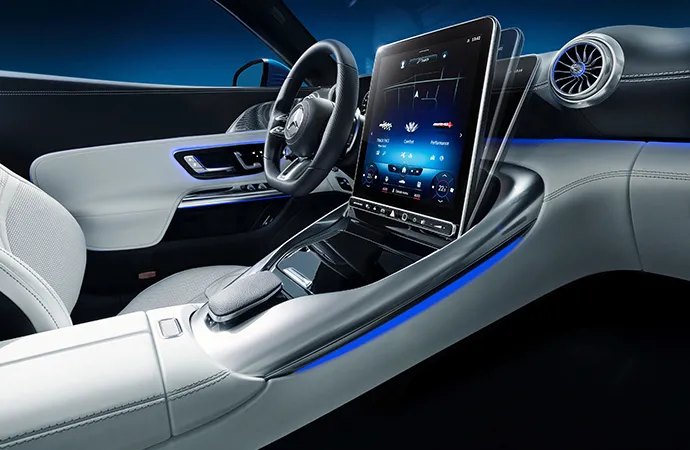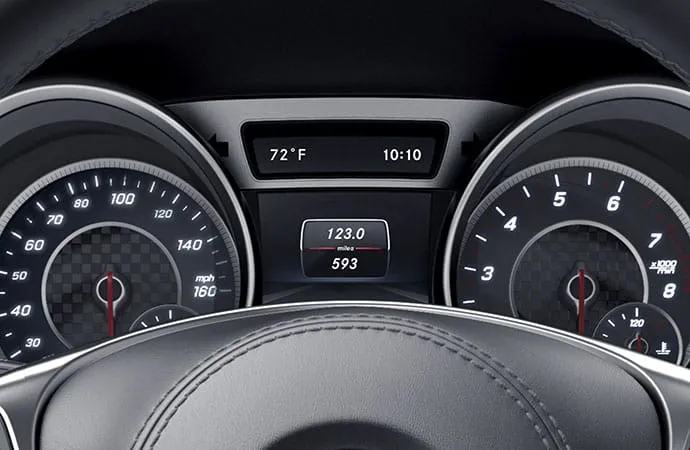 The 2022 Mercedes-Benz SL Roadster
Interior Design
This will be the date night your spouse, or significant other won't soon forget. Imagine the top down on your signature retractable power hardtop while you cruise around The Shore. The variety of leather upholstery options will keep you and your date comfortable, no matter where you go. The full-grain, smooth Nappa leather options will contour your body, while the hand-finished matte or high-gloss wood finishes add to the luxurious feel.
And, if the cool breeze from your dropped top in Wall Township becomes too chilly, then you can raise the roof in seconds at the touch of a button. The standard Panorama roof features a see-through panel and sliding sunshade. And, you can have more viewing options in a matter of moments with the exclusive MAGIC SKY CONTROL®. You can darken the overhead glass electronically and give you and your passenger the feel of a dropped-top, minus the fall and winter chill. The best of both worlds are inside the 2022 Mercedes SL.
Performance
If you're in the market for a 2022 Mercedes SL, then it's clear that you have a need for speed. And it's one that the SL can satisfy. The Biturbo engine generates more power and torque with less fuel. We're talking 362 horsepower in the SL and 449 horsepower in the SL 450. You'll have performance technology upgrades like piezoelectric Direct injection and a multispark engine. The marriage between those two upgrades will boost your 0-60 capability to a matter of seconds.
The 4-wheel multilink suspension provides crisp handling on the highway in Wall Township and Holmdel. You can handle every curve on the road by leaning into the corners to reduce the g-force you'll feel from the engine. And, that g-force your spouse feels will be the 2022 Mercedes SL convincing them that your next luxury car was the best vehicle choice you've made in a while.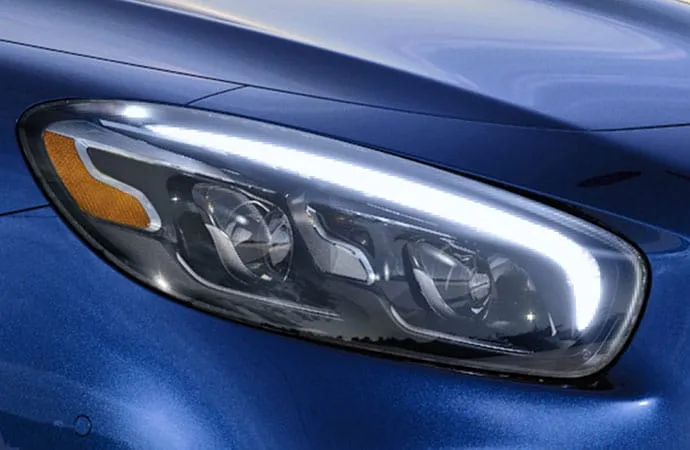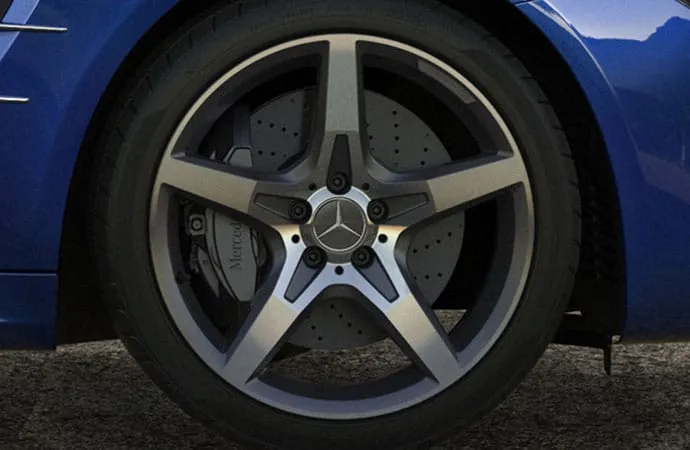 Technology and Safety
When you're cutting corners in Little Silver, you want to make sure that your vehicle still provides maximum safety in every situation. That's why the Mercedes SL is equipped with standout safety features that come with intelligent driver assistance. Your plethora of cameras, radars, and other sensors will make you aware of approaching danger or road hazards-just in case you don't notice them. Go fast, safely, in your Mercedes SL.
Mercedes me connect allows you to control your vehicle with your smartphone. With this dynamic app, you can get help in an emergency, set up service appointments, lock and unlock your vehicle, start your engine, and more. And, for a few more pennies, you can add an unlimited-data WiFi plan to your service. Let you and your passenger experience seamless connectivity inside your Mercedes SL.
Shop Contemporary Motor Cars
All you have to do is get your spouse or significant other to sit in the passenger's seat while you test drive your Mercedes SL. Or, if you really want to win them over, you can let them test drive the vehicle. Once they experience the smooth handling, increased performance, and maximum comfort that this luxury sports car has to offer, they'll be upset. Why? Because you didn't tell them about this luxury car sooner.
Find the perfect Mercedes lease for your budget today at 
Contemporary Motor Cars
. We've got lease options, as well as financing, available for most of our luxury inventory. Get the next best thing in luxury with the Mercedes SL today. It's ready to go-all it needs is a driver.

Contact Us About the Mercedes SL Roadster
* Indicates a required field