A Comprehensive Tire Guide for Luxury Drivers from Holmdel to Toms River
When it comes to servicing the tires on your Mercedes, it's important to find a reliable service center that you can trust to work on luxury car tires. If you're in the market for tire service in Little Silver, NJ, you're in luck because the tire experts at Contemporary Motor Cars are certified to work on luxury brands like Mercedes. We can help you service your existing tires, purchase new luxury car tires for different seasons, and teach you the importance of routine tire care and maintenance.
Why You Want to Buy Tires from a Mercedes Dealer
Are you shopping for new luxury car or SUV tires in Wall Township? At our Mercedes dealer in Little Silver, we're proud to serve and help drivers from Holmdel to Toms River meet their tire care needs. Our expert service team is factory-trained to repair all types of Mercedes tires, including on popular models like the Mercedes AMG, Sprinter Van, and Mercedes GLE.
Buying genuine tires from our Mercedes dealership is the best way to ensure you're getting the right fit for your vehicle. Depending on the season and the road conditions in Toms River, our tire experts can help find the perfect match to ensure your Mercedes is up for tackling the highways with confidence. We're proud to offer new tires sales for all new and used Mercedes models, including routine tire care and tire maintenance services.
Top 5 Reasons To Buy From A Mercedes-Benz Dealer
The right tires for your Mercedes-Benz model
Competitive tire prices
Expert installation by factory-trained technicians
All major brands, including Continental, Michelin, Pirelli, Dunlop, and more
Road hazard coverage included on eligible tires
The Importance of Good Tires - Why Do They Matter?
If you've ever experienced hydroplaning or sliding uncontrollably down an icy road, then you know just how important good tires can be. Good tires, or tires that have adequate tread and aren't worn down unevenly, provide maximum traction and help keep you in control of your Mercedes when you start to slip. Good tires offer safety, security, and unparalleled peace of mind, especially when the roads are covered in snow or ice.
Whether you drive a luxury car or luxury SUV, our tire center experts can help solidify your Mercedes for the roads ahead. If your tires are balding, and on the verge of rupturing, we'll get you in right away for a comprehensive tire evaluation and repair. We can help you buy new tires for your Mercedes and go over the different types of tires with you - including all-season tires, off-road tires, snow tires, etc.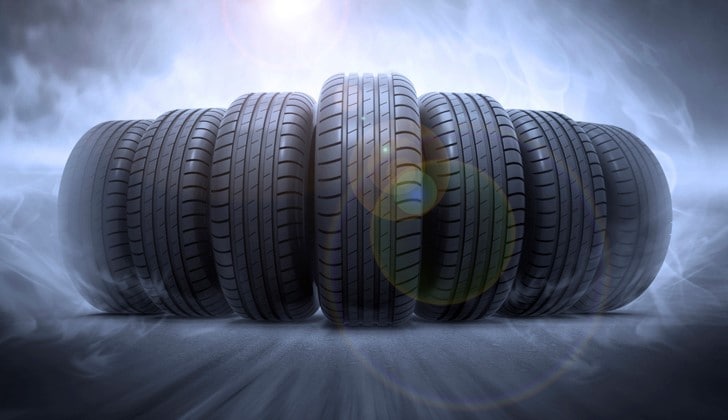 How to Buy New Tires for Your Mercedes in Holmdel
The Jersey Shore is known for its unpredictable and erratic weather, which is why you must keep your Mercedes equipped with good tires year-round. Before purchasing new tires for your Mercedes, the experts at Contemporary Motor Cars can help you buy the correct tires that you need. We can help determine your tires needs by evaluating your driving habits and learning where you spend most of your time behind the wheel.
No matter what type of Mercedes you drive, our team is trained to help you purchase the correct tires. We strive to make your tire needs our top priority to ensure your vehicle is fit to take on the Jersey Shore safely, including popular models like the:
Mercedes GLC
Mercedes GLA
Mercedes S Class
Mercedes Sprinter Van
Mercedes C Class
And More!
Contact Us to Learn More
Proudly serving drivers from Holmdel to Toms River, we invite you to learn more about the importance of routine tire care at Contemporary Motor Cars. This dealership is committed to sustainability and will be planning more initiatives around solar, so please contact us for more information and to schedule a test drive today!